If you experience Blue Screen of Death that's caused by SYSTEM_SERVICE_EXCEPTION error message also known by its code 0x0000003B, then this article is made for you. It's always annoying to get BSOD because it stops all your current progress and disables your computer. We have made this article to help you fix this issue as fast as possible so stay tuned.
Other Windows errors:
What's SYSTEM SERVICE EXCEPTION error?
Before we start with any solutions, let's find out what's System Service Exception error message, what does it mean and why it occurs. This error occurs when an exception happens during a routine which switches from non-privileged code to privileged code. What's the exception you ask? It's nothing more than an issue that starts during the execution of a program.
To make it simple, this error occurs due to Windows or its drivers that can be corrupt or outdated. It's also possible that you get this error while using a certain software that's not compatible with your Windows version.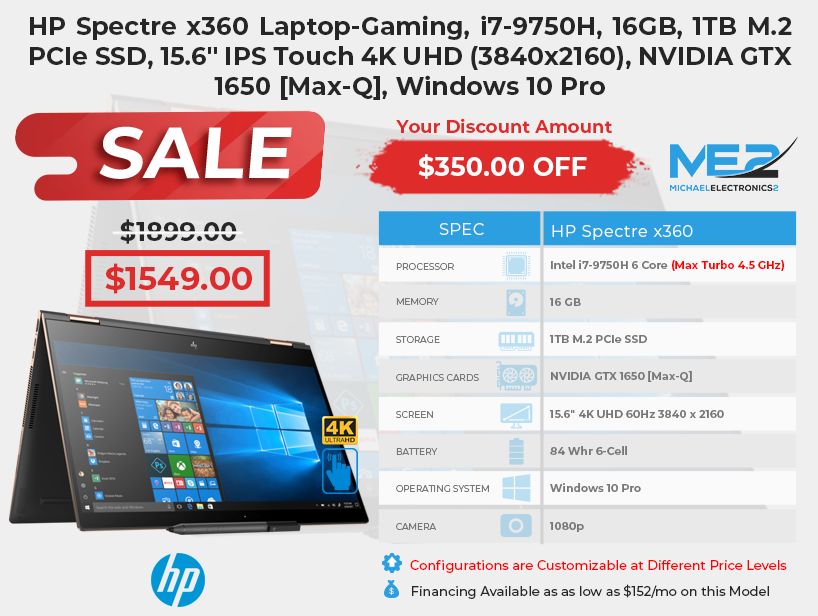 As most BSOD errors, also SYSTEM_SERVICE_EXCEPTION can occur while working on your Windows or during its startup.
What to do if I get this error during Startup? I can't launch my Windows.
If you can start your Windows just fine and this error happens on a running Windows – working on it, move to our the first solution. However, if you face BSOD caused by SYSTEM_SERVICE_EXCEPTION error message during Windows Startup, you will have to do few extra steps. To fix this issue, we need a running Windows, therefore we will have to:
Launch Windows in Safe Mode
Use a Startup Repair
The fastest way how to do this is launching WIndows in Safe Mode. This usually won't take longer than 2-3minutes. To perform this you will have to press a particular key on the keyboard over and over again until you see Startup Settings or Advanced Boot Options (depending on your Windows version).
Keys to press during Startup:
For Windows 7 and older versions, keep pressing the F8 key until you see Advanced Boot Options.
For Windows 10 or Windows 8/8.1, keep pressing Shift + F8 key until you see Startup Settings.

When Startup Settings or Advanced Boot Options open, choose Safe Mode or Enable Safe Mode from the menu. That's it, now your Windows is launched in Safe mode and you can follow our solutions.
We hope that you managed to launch your computer in safe mode after performing everything as shown above. However, if you didn't or can't do it for some kind of reason, you can use Startup Repair.
Problems that are caused by Operating System's Boot Manager failure, have to be fixed using Startup Repair. This is the only inbuilt tool for Windows that allows you to fix problems associated with Startup. To do this you will have to find your Windows installation files – CD/DVD disk or USB flash drive or you can just download them from the link below:
>>>Windows 10 installation (ISO)<<<
Fixing SYSTEM SERVICE EXCEPTION error on a running Windows
Most of you will experience this error message on a running Windows. Particularly while working with a specific software like Photoshop or maybe a PC game. Usually, these heavy applications use specific drivers like video card drivers to function properly. If there is some kind of incompatibility or drivers are simply outdated, you should update them.
1. Solution – Updating or Uninstalling drivers
For most cases, this error occurs because of drivers. Therefore, you will have to update ir reinstall them. There are two kinds of drivers – Windows and Hardware related. If you see some lettering in brackets right next to error message's name with extension ".sys", you can be sure that this is a driver related issue. Next thing to do is do a research about this error. We used Carrona website to do so. Just type in your faulty drivers name and click search. Now you will have to take a look at Source section. If you see red lettering of "Windows Update" it's a Windows driver. However, if you see multiple links, it's hardware driver. See image below: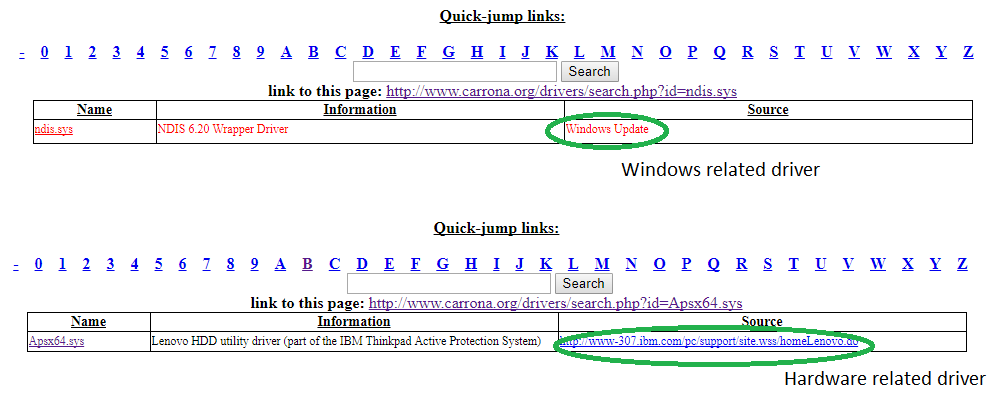 Updating Windows drivers:
In Windows search box type in "Windows update settings" and click on it. (under system settings).
Now just check for updates and wait until the process is completed.

Updating Hardware drivers:
You can update hardware drivers in two ways – downloading and installing them from device's manufacturer's website or do it through Device Manager. For last option, see instructions below:
Open Device Manager by searching for it in Windows search box(Click on Start Button and just start typing).

Once in Device Manager, look for your faulty driver. When you have found it, right click it and choose Update driver or Uninstall device.

Just restart your computer. If you chose to Uninstall device, the specific driver will be automatically reinstalled on the next Windows Startup.
2. Solution – reinstall software that's causing this error message to appear
If you get SYSTEM SERVICE EXCEPTION error while working with specific software, try to reinstall it. Make sure you install a version that's made exactly for your Windows.
3. Solution – Cleaning Registry
The registry is an essential part of your computer that has to run smoothly otherwise errors like this can occur. Overtime registry can contain bad values or can get corrupt due to malware or improper PC maintenance. Fortunately, you can clean your registry using a registry cleaning tool like CCleaner Professional. Download it, scan your PC and fix all issues.
Conclusion
We hope that this article helped you resolve SYSTEM SERVICE EXCEPTION error. However, if it didn't, you can take a look at our "How to fix Blue Screen of Death" article where we explain some more complex solutions.