Seagate Barracuda is Seagate's Guardian series member. The new ST1000DM010 model continues old living Barracudas generation offering faster data transfer speeds and lower price.
While technical specifications are similar to other 1TB drives on the market: 7200rpm, 64MB of cache, the price is definitely not. Seagate Barracuda is a very cheap drive that costs well below 50$. On the paper, performance seems good, but how it's going to compare with other drives and perform during our benchmarks? Let's find out!
Related: 20 Best Internal Hard Drives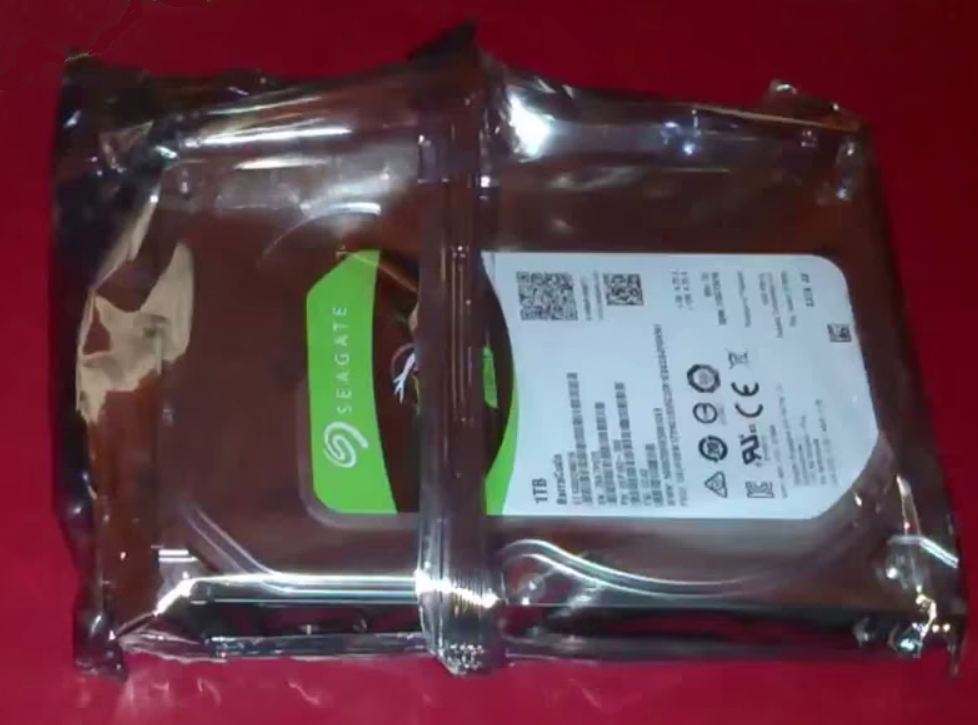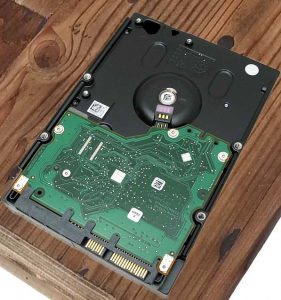 Out of the box, there isn't much to show. Seagate Barracuda 1TB came into a plastic ESD bag. We tested the 3.5-inch drive. It has all the usually mounting screws and hard drive design. Nothing much to talk about here, let's jump to testing it!
[supsystic-tables id=343]
[amazonjs asin="B01LNJBA2I" locale="US" tmpl="Small" title="Seagate 1TB BarraCuda SATA 6Gb/s 64MB Cache 3.5-Inch Internal Hard Drive (ST1000DM010)"]
Performance, specifications and our tests
The Seagate Barracuda 1TB is definitely no slouch when it comes to performance and sequential read/write speeds. Of course, you can find better performing drives, however, they all will feature higher capacities than 1TB and at the end, Seagate Barracuda is on the top of the list. In the capacity range of 1-2TB, we can only think about Seagate's Firecuda HDD, all WD products feature lower speeds and this is what makes Seagate Barracuda so great. To have a high-end hard drive performance for a price that's lower than 50$.
To test this drive properly we did some testing on our Multipurpose PC build which is running Windows 10 that has the following specifications:
CPU – AMD Ryzen 5 1600
RAM – Corsair Vengeance LPX 16GB
Motherboard – MSI Gaming AMD Ryzen B350
Video card – EVGA GeForce GTX 1060 3GB
Power Supply – EVGA 650 GQ, 80+ GOLD 650W
To perform tests, Seagate Barracuda 1TB was plugged into the first SATA port and during benchmarks and tests, all power saving features were disabled.
Test applications
To test this drive we used only two synthetic benchmarks:
CrystalDiskMark
HD Tune Pro
The first question you may ask is why only two? First of all, performing benchmarks with only two synthetic benchmark applications is enough to determine hard drive's relative performance as all internal hard drives tested on this site are tested with the same benchmarks. Therefore, we will be able to tell the difference between many hard drives and determine which is better and at the end, that's what you're after, right?
Despite synthetic benchmarks, we also did some real world tests by transferring a specific amount of data to see how hard drives compare with each other.
Benchmarks
CrystalDiskInfo
The CrystalDiskInfo isn't a benchmark that's used to tests hard drive's performance. It's used to display hard drive's overall specifications and health.

It's a handy tool to use if you ever want to see what's going on with your drive and how long you have used it.
CrystalDiskMark
The first test we performed on Seagate Barracuda 1TB was CrystalDiskMark. It's a very widely known and used benchmarking application. Here are the results:

As you can see Seagate Barracuda does great when it comes to sequential Read and write speeds.If compared with competitors, WD Blue and even WD Black can't match Barracuda's results. It's truly impressive for a hard drive that costs no more than 50$. Unfortunately, in 4k test barracuda didn't do so good, however, it's normal as most of the consumers will use this drive as their mass storage drive, not the system drive.
HD Tune Pro
HD Tune Pro is another synthetic benchmarking software. It's much more convenient way to test current drive's sequential read/write speeds.

As you can see, Seagate Barracuda did flawlessly for a mechanical drive. It scored an average read speed of 167.6 MB/s peaking at maximum 204 MB/s. That's impressive.
Comparing Seagate Barracuda with other mainstream 1TB drives
Overall, Seagate Barracuda showed excellent performance when it comes to sequential read/write speeds. I think this is the most important variable for this drive as most of the consumers will use Barracuda 1TB as their secondary or mass storage drive combined with a primary SSD.
Let's compare Seagate Barracuda with other 1TB drives and see how they compare. See diagram below:
[supsystic-table-diagram id='126′][su_spacer]
As you can see, only Seagate Firecuda performed slightly better than Barracuda. It also has the highest 4k random speeds of all hard drives on this chart. However, that was about to be expected as Firecuda is SSHD that features not only 1TB mechanical drive but also 8GB NAND flash memory, it also costs about 25$ more.
Western Digital's products are far off behind, they don't even hit 200MB/s barrier. We also would like to note that they are more expensive than Seagate Barracuda. Note: You should remember that data transfer speed isn't the only thing to consider when choosing a hard drive, also keep in mind warranty and durability.
Understanding Benchmarks
As I have read in comments and received emails about a meaning of various variables that are taken in benchmarks, I decided to give you guys a small explanation of how to read and understand the hard drive and SSD benchmarks. You can't just look at one number and tell that this drive is better than another. Before deciding anything you must first know what for this drive will be used. Therefore, read the explanation below.
Sequential read/write
This is probably the value that most people are after. Sequential read/write speeds show how fast your hard drive will be when it comes to the transfer of large files. This variable is important for most hard drive's and especially if you are doing anything from copying large media files, loading games and so on.
4K random read/write
Unlike average consumer might think at first that "4k have to stand for 4k resolution or something", this is a variable that shows how fast your hard drive is able to access small files that are randomly scattered across it. If you want to do multitasking on your hard drive, you definitely want to go for higher 4k speeds.
Minimum, maximum and average
Nothing much to explain here, minimum stands for lowest sequential data transfer speed that was registered during the benchmark, maximum for max registered value and an average for average speeds during the whole benchmark.
So what matters?
Of course, you want everything as high as possible. However, at the end, it depends on what will be the main purpose of your drive. If it will mostly be used as mass storage drive – secondary drive, you want high sequential read/write speeds. If you want to use the particular drive as system drive – your main drive, you want 4k random speeds as high as possible.
Verdict
Overall Seagate Barracuda is one of the best internal hard drives you can get. It offers cheap price and a lot of performance. I think if you have to choose between Barracuda and Western Digital's WD Blue or WD Black, Barracuda is a no brainer.
[su_row][su_column]
[su_box title="PROS" box_color="#179f16″ radius="4″]
[su_list icon="icon: plus-square" icon_color="#179f16″]
Great performance-price ratio
Very affordable
Good sequential Read/write speeds
[/su_list]
[/su_box]
[/su_column]
[su_column]
[su_box title="CONS" box_color="#9f1619″ radius="4″]
[su_list icon="icon: minus-square" icon_color="#9f1619″]
Only two-year warranty
Slow 4k random speeds
[/su_list]
[/su_box]
[/su_column]
[/su_row]
Sequential read/write speeds were top-notch. However, 4k random speeds weren't so great, but we expected that as this is a hard drive, not SSD and most people will use it as their secondary drive or mass storage drive, not the system drive. Keeping this in mind, we can recommend Seagate Barracuda as a superb mainstream drive that will suit everyone's needs.