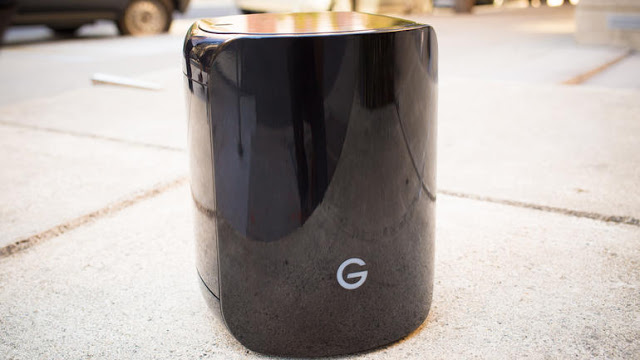 Best Thunderbolt Devices
Thunderbolt devices are very fast, usually much faster than original computer internal hard drives. Thunderbolt devices is the best solution for professionals like photographers and filmmakers. Thunderbolt is the latest connection type and offers transfer speeds up to 10Gbps and 20Gbps for Thunderbolt 2 connections. Thunderbolt is support for HD audio and video. It is possible to chain up to seven devices together with Thunderbolt. Below we offer You list of the Best Thunderbolt Devices.
The G-Tech G-Speed Studio R Thunderbolt 2 Review
(Amazon Link)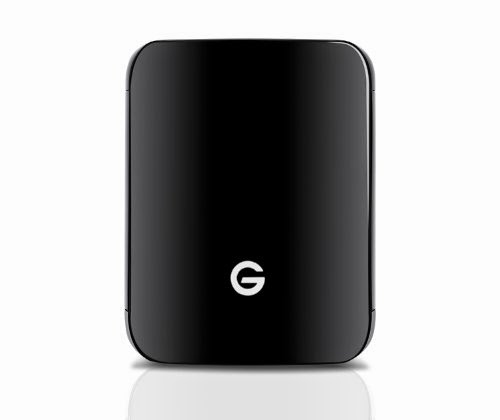 One of the fastest storage device on the market at the moment – The G-Tech G-Speed Studio R Thunderbolt 2. Thunderbolt 2 offers lightning speed data rates. In our testings reading speed went up to 456 MB/s and writing speed 260 Mb/s. This is the fastest storage device we have ever tested. The second one is Promise Pegasus 2 with reading speed up to 376 Mb/s and writing speed up to 361 Mb/s. These great speeds can be achieved in RAID 5 configuration. It is ready to work right out of the box, but this device is really meant for professionals, with a 16TB capacity. Product dimensions: 8.4 x 8 x 10.8 inches and weight is 20.6 pounds. Shipping weight is only 21 pounds.



LaCie Little Big Disk Thunderbolt 2 Review
If You are looking for super fast storage device, then the LaCie Little Big Disk Thunderbolt 2 will be the best for You! With amazing transfer speeds: reading speed up to 643 Mb/s and writing sped up to 567 Mb/s this device is Worth the money. LaCie is very compact and portable, product dimensions is only: 8 x 4 x 6 inches and weight is just 3 pounds. The drive runs silently, supports RAID, runs cool and is very compact. It comes only in 1TB capacity. On the inside there is dual high performance SSD drives, solid state drives (SSD) is the reason why this storage device is way faster than competition. The LaCie drive supports both Thunderbolt and Thunderbolt 2.
Angelbird SSD2go PKT
(Amazon Link)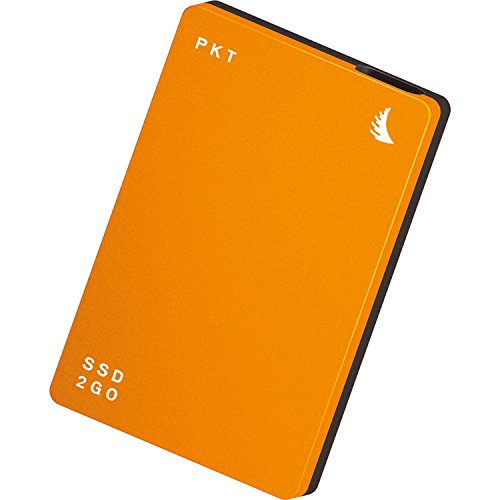 The Best Storage Device which has great performance with both USB 3.0 and Thunderbolt. This drive is very small and compact, it`s one of the smallest storage device on the market. Product dimensions is only: 5.2 x 3.3 x 0.8 inches and weight is 12.8 ounces. Shipping weight is just 15,2 ounces. Elgato storage device comes in two sizes: 259GB and 512GB of storage. Of course this is Solid State Drive (SSD). It is second Elgato Thunderbolt portable drive. External drive will work on both Windows and Mac computers without and reformatting and hassle. This is USB powered drive, that means no external power source and less wires. It is very easy to use, just plug the USB 3.0 cable and You are ready to work at lightning speed. In our testings the reading speed went up to 308 Mb/s and writting speed up to 283 Mb/s. Also the Amazon customer reviews are not the baddest ones, at the moment all of them give 5 stars, check review link below.
(Amazon Link)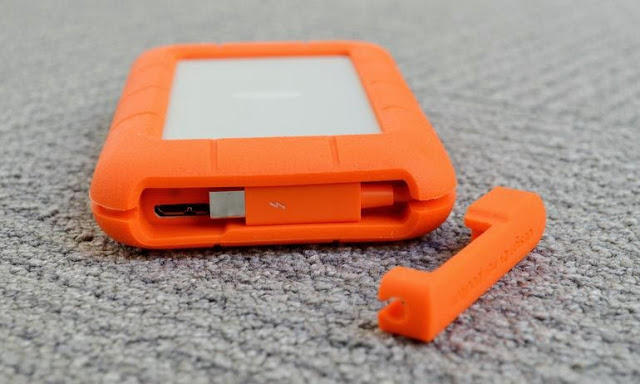 The latest LaCie Rugged Thunderbolt All-Terrain solid state drive offers amazing performance and great design. Innovative design makes this drive stand out of competition. New LaCie Rubbed Thunderbolt has two layers of protection. The outer bright orange layer protects drive from drops and shocks. The first layer also seals the drive, to protect it from water and dust. The inner layer, is aluminium. USB port has nicely sealed cover, to protect USB 3.0 port. If You are looking for more casual external hard drive, check out TOP 5 1TB external hard drives. Product dimensions: 3.5 x 5.5 x 1 inches and weight: 8.8 ounces, shipping weight is about 1.1 pounds. Drop resistant up to approximately 2 meters (78 inches). Connector options: Thunderbolt, USB 3.0, USB 2.0. With AES 256-bit encryption Your files will be well secured.
G-Technology G-RAID with Dual Thunderbolt Review
Fast External Storage solution for Mac users. Great silver design and thunderbolt speed. This good looking drive Supports RAID 0 and RAID 1. It is Dual-Bay thunderbolt storage device. It comes in 4TB and 8TB capacity. This is not the fastest storage device, with reading speed up to 253 Mb/s and writing speed up to 120 Mb/s. This is not the fastest external storage device, because it is designed for Mac and it will run perfectly on Mac computers. Highest transfer speeds can be achieved on RAID 0 configuration. Drive speed is 7200 RPM. Product dimensions: 9.2 x 5.1 x 3.4 inches and weight: 5.4 pounds. Shipping weight is 6.6 pounds. The G-Tech drive is Time Machine ready, plug and play setup on Mac.
WD My Passport Pro Review
(Amazon Link)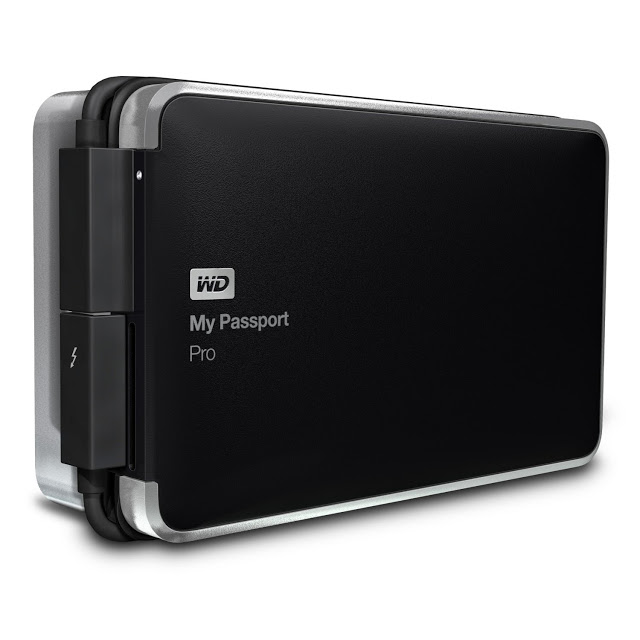 The WD Passport Pro is perfect solution for all Mac users, who want to enjoy the speed of Thunderbolt. Passport Pro is incredibly fast and portable. For such a portable device it has a massive capacity up to 4TB. There are two capacities available: 2TB and 4TB. This portable thunderbolt drive has Dual-drive RAID storage, Integrated thunderbolt cable, there is no AC adapter required, Durable Aluminium enclosure, 3 year limited warranty. Users can use RAID 0, RAID 1 and JBOD configurations. Amazing data transfer rates up to 233 Mb/s. Product dimensions: 5.6 x 3.5 x 1.7 inches and weight is 1.6 pounds. Shipping weight is 2.4 pounds. This is the best external hard drive for any Thunderbold enabled Mac, like MacBook Air and Pro.