One of the first PS4 accessories people usually buy is a decent headset. A few years ago most of us had a wired headset, and there was a reason for that. The wireless headset had many drawbacks like their high price, batteries that had to be charged and changed and latency. Sound quality wasn't better than a standard wired headset. Batteries that run out in middle of your game and disturbing latency over a bad wireless network.
However, now there are many great deals out there with none of the previously mentioned obstacles. Wireless headsets have improved over the years a lot! Get your hands on the latest premium headphones that solve battery problem, offer impressive sound quality. And most important thing – forget any wire tangling and knots! Now you have the freedom to move around without any worry that your PS4 could fall or tip over when you stand up.
We have tested the best available Wireless headsets available on the market that will work great with PS4. Take a look and find the best pair that suits you.
How to choose the right PS4 headset?
Before you head out there and buy or order your PS4 wireless headset, you should consider some factors and find out what exactly do you expect from your headset. We are sure that price isn't the only relevant thing your choice is based on.
Audio quality Undoubtedly you want a headset that sounds as good as possible. Being able to pick up on in-game and environmental sounds is essential for gaming. Super fast sound response to gunfire or footsteps can give you quite an advantage over other players. You also want a headset that has a wide frequency range as this headset would have deeper bass and higher high tones. Perfectly it is 20-20kHz because average human hearing fits into this range.
Battery life Battery life is a major factor for wireless headsets. You don't want to run out of batteries in the middle of a gaming session. Make sure you get a headset that can last on a single charge for at least 8 hours. A good choice is a headset that comes with two swappable batteries so you can change them in no time and keep on playing.
Features Most important feature to have is 7.1 surround sound, and trust me, there is a real difference. You can also get a headset with Dynamic Chat Boost, Active Noise-Cancellation – immerse yourself in your gaming experience and eliminate all external distractions, Mic Monitoring – makes your voice chatting much more pleasant for your teammates and chat friends. And such features as Magnetic Charging Stand and 5GHz Wireless Technology might come handy.
Price  If you want a really cheap and good sounding headset you probably should look for a wired one as wireless headsets are always more expensive. There are many price ranges – 300$ for a top-shelf Premium headset, about 150$ for a superb all-rounder and below 100$ for a Good headset that maybe lacks some battery life and features.
Comfort Comfort is one of the most important things when choosing your headset. If you are going to play games for 3+ hours, it's crucial to have a comfortable headset that doesn't squeeze or grate your head. Less present your headset seems to be, the better it is. Look for a well-padded headset that isn't too heavy.

Design The design is always an important factor when buying any device or gadget. Always get a headset that you like to look at and hold in your hands as you will be using it daily.
Top 7 PS4 Wireless Headsets
The Best PS4 Wireless Headset Comparison table
| | | | | | |
| --- | --- | --- | --- | --- | --- |
| | Headset | Frequency Range | 7.1 Surround Sound | Battery life | Check Price |
| ASTRO Gaming A50 | | 20Hz - 20,000 Hz | | up to 15 hours | |
| Steelseries Arctis 7 | | 20Hz - 20,000 Hz | | 24 hours | |
| SteelSeries H | | 20Hz - 20,000 Hz | | 20 hours | |
| Turtle Beach - Ear Force Elite 800 | | 20Hz - 20,000 Hz | | 10 hours | |
| PlayStation Gold | | 20Hz - 20,000 Hz | | 8 hours | |
| PlayStation 4 Platinum | | 20Hz - 20,000 Hz | | 8+ hours | |
| Turtle Beach - Ear Force Stealth 400 | | 20Hz - 20,000 Hz | | up to 15 hours | |
Battery life comparison
1. ASTRO Gaming A50 – our number one pick for PS4  wireless headsets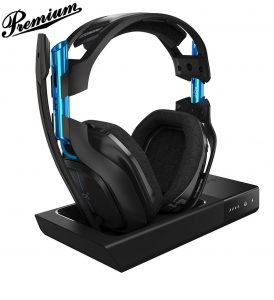 First thing for me that comes in mind is bass, ASTRO Gaming A50 has a satisfying, clear, deep bass. If I had to listen to songs not play games, I would choose ASTRO Gaming A50. Yeah, the sound is that good!
In hands, this headset feels very solid and robust. Battery life is also good. Forget to worry about your batteries! They last for up to 15 hours. After every use just put them on their charging station so they are always ready for your next gaming session.
Another great thing we love about ASTRO A50 is 5GHz Wireless technology. As we know, most of Wi-Fi devices work in 2.4GHz frequency, with 5GHz your less likely to have any interference.
2. SteelSeries Arctis 7
SteelSeries Arctis 7 is definitely one of the best wireless headsets for any gaming system. You get outstanding battery life combined with good build quality and tons of features. The best thing is – this headset features a decent price. Basically, there are also no drawbacks. You surely won't be disapointed by getting SteelSeris Arctos 7.
---
3. SteelSeries H – PS4 headset with the longest battery life
By getting SteelSeries H Wireless headset, you get all the best that SteelSeries can offer. On this headset, I would like to excel its comfort. It sits on the head nicely with well-padded earcups and headband. SteelSeries H has a retractable microphone and all the features you could wish for.
SteelSeries has solved battery problems to H model completely. It comes with two swappable Li-Ion batteries for unlimited play – use one while other is charging. And even more, with one fully charged battery, SteelSeries H can be used for up to 20hours!
---
4. Turtle Beach – Ear Force Elite 800 – a great all rounder with many features
The Elite 800 is very well made wireless headset. Earcups are made from leather and filled with memory foam giving you a very comfortable and soft feel. It undoubtedly looks like a gaming headset.
We don't like 10-hour battery life on this headset. Well yeah, it's plenty of time to spend in your game without the need to charge your headset. However, for a Premium headset, it should be few hours longer. And for some, the plastic may feel a bit too hard for a Premium headset. There sure are some small annoyances we don't like, but the audio quality is where Turtle Beach excels. No complaints here. The Ear Force Elite 800 has a nice low bass and high pitches.
---
5. PlayStation Gold – most PS4 users don't need anything more
If you are looking for a decent headset that will sound good, have all must-have features, will work with your PS4 as a hand with a glove and have a very affordable price that you just can't go wrong with Playstation Gold. It features 7.1 surround sound and a hidden noise-canceling microphone. The microphone works great as it's built-in headset and doesn't disturb you being in front of your mouth. This headset has the lowest battery life from our other picks, but we believe that 8hours should be enough for many of you. In hands, Playstation Gold feel very robust and well-built. Overall this headset is a great choice!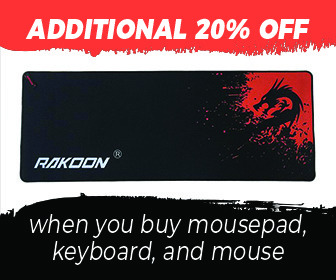 ---
6. PlayStation Platinum – a step up from PlayStation Gold
If you are truly dedicated PS4 gamer, you might want to take a look at PlayStation Platinum. It's a wireless gaming headset made by Sony specifically for the PS4. We can call it high-quality wireless headset because it is. However, it still lacks some features to be Premium, but it does feel like one. price is also somewhere in between a Premium headset and budget one.
This headset is like a PlayStation Gold headset just improved in every possible way. It features 7.1 Virtual Surround Sound and amazing 3D Audio.
The Platinum Wireless Headset has a very simple design. It's made from metal and plastic. It's also lightweight with well-padded ear cups making it very comfortable. You can spend hours and hours on your game and you won't feel any pressure and squeezing
---
7. Turtle Beach – Ear Force Stealth 400 – best budget wireless headset for PS4
This headset is one of our all-time favorites – it combines a great sound with a great price. The only thing we can blame about is no 7.1 surround sound, and it might be a bit more comfortable. Otherwise, it has got it all. The microphone works great. There is no scratching or any other disturbance, and it's retractable – it won't mess when you don't need it.
Now we come to the battery life, in one word for this price category headset it's amazing. You can get 15hours with a single charge. That should be more than enough for most of the people. If you don't want to spend a fortune, but still want a very good headset, go for Turtle Beach – Ear Force Stealth 400!
Summing everything up
In the end, when choosing the right wireless headset, it all depends on your budget. If you are after the best device out there and around 300$ for a headset is considerable. We advise you to choose between "Premium" headsets (Top 3 on our list) as they offer a lot of features, the best sound quality, and comfort. However, if you're looking for a decent headset that isn't too expensive (no more than 100$), you might want to consider PlayStation Gold and Turtle Beach – Ear Force Stealth 400. These headsets are great and will be more than fine for most of the gamers out there. There is always a midway between prices as it is with PlayStation 4 Platinum. This headset is basically a PlayStation Gold that is improved in every possible direction. All you have to do is determine your budget and then your best fit.