Are you a gamer? Do you spend long hours in front of your PS4 waging war against the evil or indulging in an adrenaline-producing car race? If so, the chances are that your controller has seen better days.
Joysticks are the first components that start to exhibit the marks of your constant use. It is because they bear the most aggression and wear and tear. Don't worry, we will not ask you to tone it down. Instead, you should protect your PS4 controller by covering it with silicone skins.
Such skins not only ensure the durability of your PS4 controller, but they also serve to be a stylish accessory. After all, who doesn't want their weapon of mass virtual destruction to look chic? Therefore, you should invest in such skins to allow for a better grip and stylish look.
The Best Silicon Skins for PS4 to Choose From
Are you overwhelmed due to the array of options available on the market? Worry not, for we have sifted through them all to bring you eleven of the best controller silicone skins.
1. SlickBlue Flexible PS4 Silicone Protective Case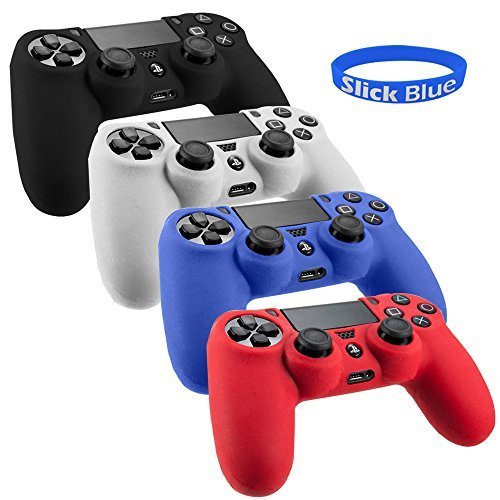 This product is available in a pack of 4 and is made of a premium quality material to ensure that your hands don't get sweaty when you play. The soft nature of the product allows it to provide you with a comfortable grip.
This PS4 controller silicon skin is accompanied by an opening for all functions, including the charging of your wireless controller. Hence, you don't need to remove the skin continuously.
The fact that this skin features a dust-repellent material enhances the durability of the controller. The flexible nature of the product makes it easy to install. Moreover, the skin is thin to ensure that you feel the vibrations of the controller and can respond quickly. The cover is available in four colors for you to enjoy.
2. Pandaren Studded Anti-Slip Silicone Cover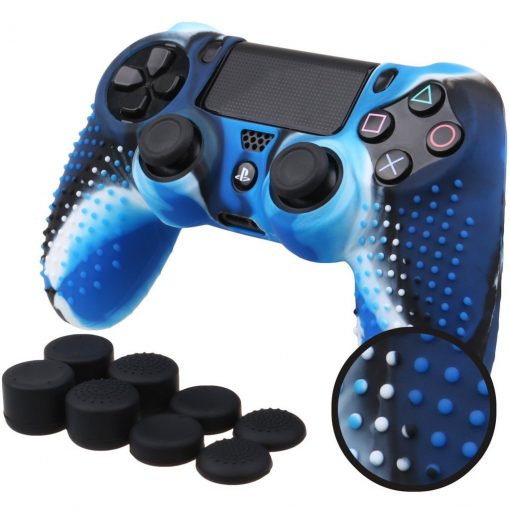 This product is the perfect package for the protection of your controller. It includes a black controller skin as well as eight thumb grips.
This skin is marked by an excellent fit, which allows for optimum performance from your side. Such a performance is also ensured by the studded shape of the skin which allows for an enhanced grip. The product also serves to protect your controller from both shocks and scratches, thereby guaranteeing an extended life of your PS4 controller.
If you wish to combat the problems made by your sweaty hands, the Pandaren Studded Anti-Slip Silicone Skin is perfect for you.
3. Pandaren Soft Silicone Thicker Half Skin Cover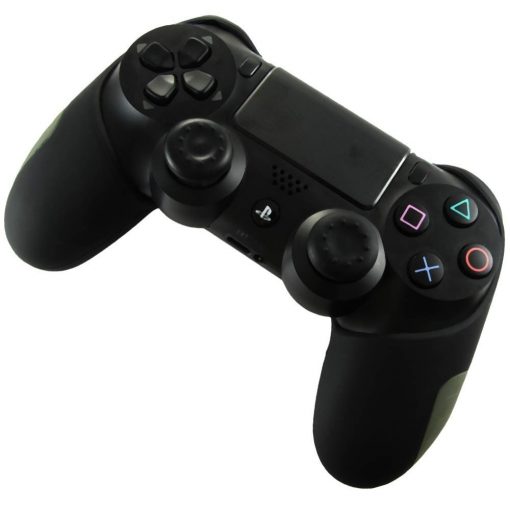 If you feel like the thin material of silicone skins is not faring well with you, Pandaren is here to provide you with a thicker half skin cover which is bound to satisfy you.
The thick nature of the skin allows for better grip as you play your game. It also ensures that your hands don't slip during the crucial moments, hence providing superior performance to you. This product is compatible with and can fit well on PS4, PS4 Slim, and PS4 Pro controllers. The use of the high-quality silicone skin allows for a more comfortable experience than many other skins out there.
The fact that the product provides the much-needed thickness and weight to the PS4 controller is a feature that has been appreciated by many.
4. Mudder Silicone Skin Protector Cover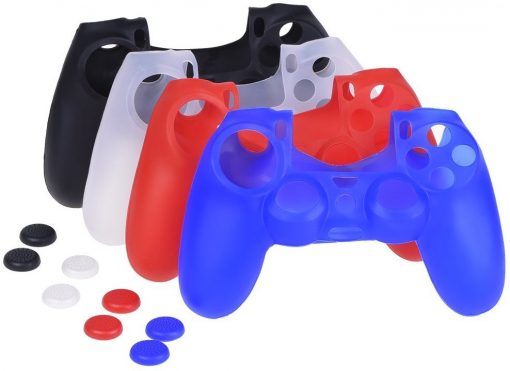 If you wish to provide your controllers with a vibrant exterior, Mudder Silicone Skin is an ideal way to do that. The product includes four silicone skins in black, red, blue and white. Moreover, four pairs of thumb grips accompany the product, hence allowing for better protection.
This silicone cover is easy to install due to its flexible nature. It also adequately protects your controller from an array of items including dirt, grease, and scratches. However, all sorts of dirt can stick onto the cover which needs frequent cleaning.
The fact that the product is made out of silicone has allowed for comfort and sensitivity when playing. All the functional ports can be accessed easily when the skin is on, leading to the product being immensely convenient to use.
5. Pandaren Studded CamouBlue Controller Skin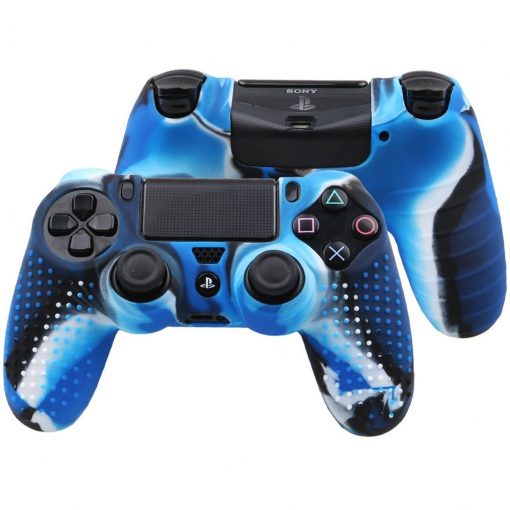 If you are tired of the basic colors available in other silicone skins, you will appreciate the Pandaren CamouBlue Skin which serves to be a stylish yet comfortable cover for your controller.
Like other Pandaren Studded Skins, this product features eight thumb grips and is bound to satisfy you with its enhanced grip and comfort. Moreover, the product is easy to install, making it convenient to use. The affordable price of this product also makes it a likely choice of the masses.
If you wish for a product which allows you to be the best player you can be, this silicone skin will prove to be your constant companion.
6. Foamy Lizard PS4 Studded Anti-Slip Silicone Cover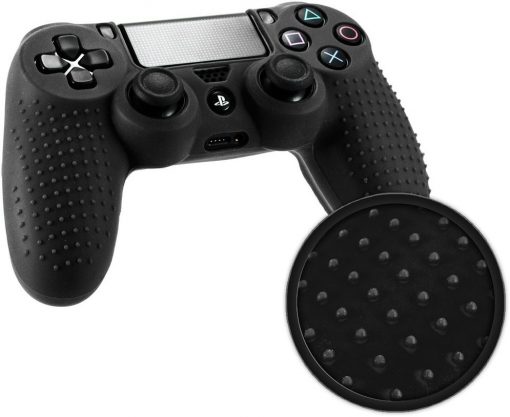 This package includes four silicone skins in black color, which provides your controller with a generic look. The studded nature of the skin not only provides style to your controller but also ensures enhanced grip which yields excellent performance.
The material of the skin is such that it tends to protect your controller from scratches and dirt, thereby guaranteeing the durability the joystick. The manufacturers of the product ensure that you are provided with the best quality by hand testing each unit.
This custom-designed cover is bound to increase the stability and grip on the controller owing to the studded handle the product exhibits.
7.HDE PS4 Controller Skin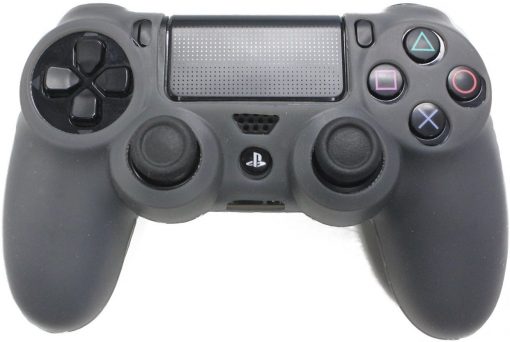 This product serves to be both affordable and high quality. The silicone skin is available in over ten colors, allowing you the chance to personalize your controller as per your desire.
The use of silicone has not only ensured that the product is durable, but it also guarantees protection for your controller against scratches, dirt, and grease. The non-slip nature of the skin allows for better grip and, hence, superior gaming performance. Moreover, the cover can easily be washed which allows it to be both convenient and durable regarding cleanliness.
The design of the skin is such that it lets you access all buttons easily. Furthermore, the skin leaves the touch-sensitive pad open so that it is still accessible to you.
8. Goliton 2X Silicone Rubber Gel Skin Cover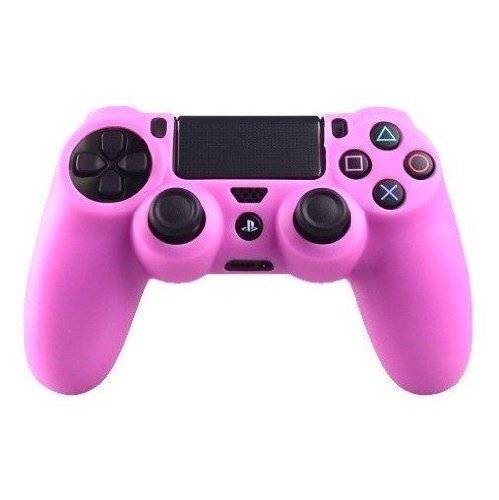 This pink silicone skin is ideal for those who wish for a vibrant-looking silicone skin. The product is precisely manufactured so as to ensure easy access to all of the buttons, speaker, analog stick, and touchpad.
The use of the silicone material has allowed the product to exhibit a soft feel which translates to better control and an enhanced gaming experience. The non-slip nature of the skin allows for better grip and, hence, improved performance.
Moreover, the product protects your PS4 from dust and scratches, making sure that it lasts a long time.
9. LZETC Silicone PS4 Controller Skin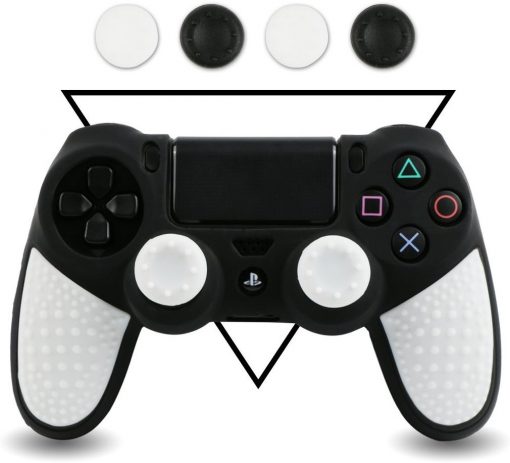 Are you tired of using simple silicone skins for your controller? Do you wish to spice things up? If so, you will appreciate the fresh design of this product.
The package includes four skins and two thumb grips. The BPA-free nature of the silicone cover makes it environmental-friendly and allows for a comfortable feel. This is ensured by the silicone water-transfer printing technology included in the making of this product.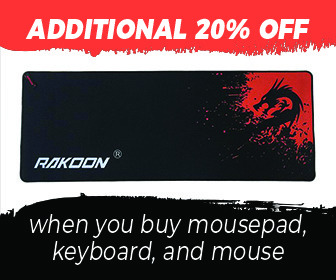 The product not only protects your controller from scratches and dirt, but it also guarantees that your fingers don't slip when using the controller, hence ensuring optimum performance.
Moreover, the fact that the skin is easy to install and fits perfectly onto your PS4 controller is a feature lauded by the masses.
10. YTTL Glow-in-the-Dark Silicone Skin
How great would it be if you could enjoy your PS4 long after it's time for lights out? This can be achieved by this product via its glow-in-the-dark feature.
Additionally, the product is custom designed to make sure it fits perfectly onto your controller. When such a feature is added to the fact that the product is made from a high-quality material, you end up with a highly durable yet comfortable silicone skin.
The fact that it can be washed as well as removed easily has fared well with the masses.
11. VRunow PS4 Silicone Protection Case
This product tends to be perfect for those with sweaty palms. The material of this silicone skin helps avoid sweat and, hence, allows for better grip.
The product exhibits a similar top and bottom face plate to allow for consistency in the look which, makes this product look more aesthetically pleasing than many other similar skins.
While the thumb grips included in the package need improvement, the silicone skins allow for maximum protection against scratch and dust which has been appreciated by many.
Verdictdp – Found The Best PS4 Controller Silicon Skin?
All in all, the products mentioned above are some of the best available on the market. While all of them succeed in offering maximum protection and easy installation, the Pandaren Studded Silicon Skins stand out due to their unique design and high-quality performance.
Which one you choose is entirely up to you. Whatever you decide, make sure you provide your controller with a skin so as to protect it as well as accessorize it.
Related stories you may like: