Until AMD Ryzen series processors, Intel was the ultimate choice for all performance based PC rigs. Basically, every high-end or mid-range PC build included Intel processor. Intel's I5 was an absolute favorite when it came to mid range CPUs that cost in the range of 200-250$. It all has been this way since January 2011, when Intel's quad core i5 2500K was released. That's simply because Intel's i5 is a great processor, well suited for gaming, overclockable resulting in a CPU that's quite future-proof and can hold your platform for around 5 years. However, recently AMD returned by shocking the world with CPUs that offer more cores, threads and lower price than Intel.
Learn more about AMD Ryzen 5 1600 on AMD's official website.
Nowadays AMD Ryzen is an absolute winner regarding performance and price. Intel's I5 is no longer the main choice of CPU when it comes to gaming and overall system performance. If you have to choose between AMD Ryzen 5 1600 and Intel's I5 7600K, we would definitely go with AMD. Why? Because AMD Ryzen 5 1600 can even beat i7 7700K, despite Intel's 1GHz clock speed advantage. Intel still has some advantages, for example, in single threaded performance, but when it comes to productivity, multi threaded and overall performance, AMD Ryzen 5 1600 is unbeatable with its six cores and 12 threads. AMD shows significant performance increase when it comes to heavily-threaded workloads like rendering, streaming and creating content. Another key factor is hyperthreading – AMD Ryzen 5 1600 has it, but none of Intel's I5 does.
[supsystic-tables id=333][amazonjs asin="B06XNRQHG4″ locale="US" tmpl="Small" title="AMD Ryzen 5 1600 Processor with Wraith Spire Cooler (YD1600BBAEBOX)"]
A little more about AMD Ryzen 5 1600
One of the first questions about AMD Ryzen 5 1600 is how does it differ from 1600X. First, non-X models do not feature eXtended Frequency Range or XFR. What does it do? XFR dynamically adjusts CPU's clock rate regarding of available thermal headroom. basically what it does is giving you more performance when you need it. Mostly all Ryzen versions of non-X CPUs (Just like Ryzen 5 1600) tend to hit their overclocking ceilings at lower frequencies. If you do decide to overclock your non-X AMD CPU, it will perform similarly as X model, for example, 1600X and narrow the gap between Intel's i5 processors in lightly-threaded tasks.
Another thing to mention is cooling. Just like Intel's "K" series CPUs which doesn't come with bundled CPU cooler, AMD's X series also doesn't feature any bundled thermal solution. This means you will have to definitely buy a CPU cooler which will increase the overall cost of your build. Fortunately, AMD Ryzen 5 1600 comes with a bundled 95W Wraith Spire cooler.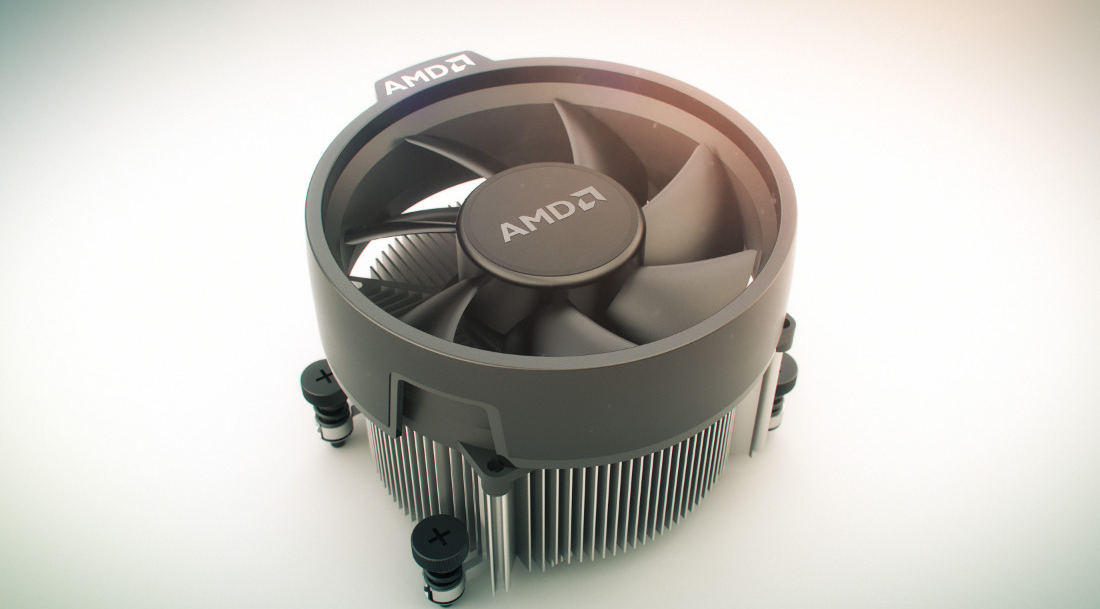 This cooler actually does a very good job keeping your CPU cool. We reckon you don't have to replace it with any third-party cooler unless you want to do some serious overclocking. Not only it does its job well but also looks relatively good.
AMD Ryzen 5 1600 just like all other Ryzen processors (except Threaripper) have to be placed in a motherboard with AM4 socket. You can find some cheap B350 motherboards on the market that will do their job well, you don't need a fancy motherboard for Ryzen 5 1600.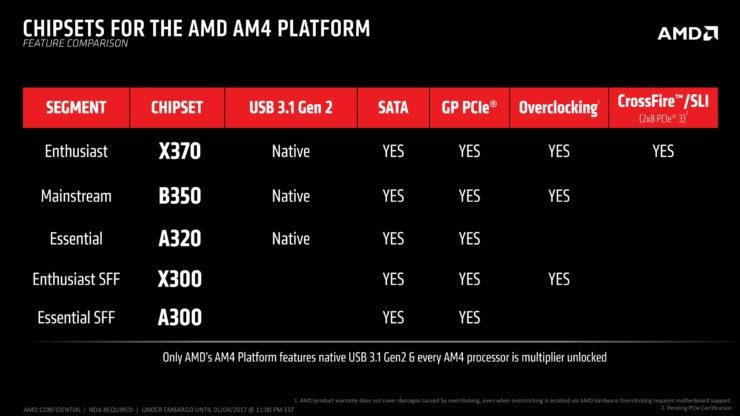 As you can see from the image above, you can get a cheap A320 motherboard that costs below 60$. However, we advise choosing B350 – it's overclockable and works great with a price tag of around 80$. Combining a cheap B350 motherboard with a budget-minded processor, you get a truly powerful system for not a lot of money.
AMD Ryzen 5 1600 is indeed a well-performing processor that's well suited for thread-heavy tasks like rendering and content creation. One thing we know for sure, AMD Ryzen 5 1600 is good enough for gaming, but does it have what it takes to flush down the Intel i5 off its throne?
How did we test AMD Ryzen 1600
When it comes to gaming and overall performance, CPU role is to run all software's or game's logics and execute its code. Only then comes GPU which receives information from the CPU. For gaming frame rates are proportional to GPU, v-sync as well as a frame-rate limiter. On our tests, we ran games at high or ultra settings in 1080p resolution. We used a high-end GPU with many different CPUs. The main goal is to remove graphics as the limiting factor and test only CPU. Of course, in results, you will get a performance of whole gaming rig. However, if all components stay the same and only CPUs and motherboards are changed, you can see the difference between two different CPUs.
We tested AMD Ryzen 5 by using MSI B350M GAMING PRO motherboard, with 16GB of Corsair Vengeance LPX RAM and GTX 1080 Ti GPU. The great thing about the cheap B350 motherboards that they can still be used for overclocking your CPU, you don't have to buy X370 for overclocking.
Overclocking
AMD Ryzen 5 1600 is very similar to 1600X, it only features a lower TDP of 65W. Overclocking results should be similar. We were able to hit steady 3.9 GHz with 1.425 vCore setting and NB voltage of 1.2V. However, you can hit even higher numbers, I have seen Ryzen 5 1600 overclocked to 4 GHz. The temperature at 3.9 GHz was 82°C during heavy workloads which aren't bad.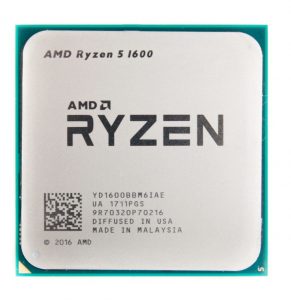 One thing you should keep in mind is that AMD doesn't recommend having a vCore voltage higher than 1.35V as it can affect CPU's longevity for long-term overclocks. Although AMD notes that Ryzen processors can withstand voltage greater than 1.45V, but they don't recommend it. At last, the warranty doesn't cover any damage done because of overclocking, therefore everything you do is at your own risk.
Gaming – comparing Ryzen 5 1600 with Intel I5 7600K
When it comes to gaming, AMD Ryzen 5 1600 scores about the same as Intel's I5 7600K. One thing we noticed that on older games, Intel did better with its higher clock speeds. However, when it came to modern games, AMD got its lead.
For now and most games available today, Intel I5 7600K is a better choice for gaming. However, in near future AMD Ryzen 5 1600 will take Intel's place as games will get only more and more AMD Ryzen optimized.
Far Cry Primal. One of the first things we tested is fps in many different games to see how they compare. One of the first games we tested was Far Cry Primal. Where AMD Ryzen 5 1600 rig reached an average fps of 96 where I5 7600K hit 128 fps. That's quite a difference. This is mainly because Far Cry Primal is a single-thread focused game and of course, Intel features higher clock speeds.
The Witcher 3. As next game, we tested Witcher 3 on ultra settings. Here results were a bit more even – AMD Ryzen 5 1600 reached 114fps where Intel I5 7600K reached 116fps. This is because Witcher 3 overall is a very well made and optimized game.
Crysis 3. Also, this game was tested on very high graphical settings. AMD Ryzen 5 1600 reached an average fps of 129 where Intel I5 7600K reached only 105fps. It's mainly because of better game resource optimization.
The Division. For this game on ultra settings, Ryzen 5 1600 had 130fps and Intel I5 7600K had 132fps. Again the difference is very slight.
Verdict
AMD's unlocked multipliers, core advantage, and threads make Ryzen 5 1600 a great CPU for both – gamers and professionals on a budget. This CPU offers a lot of performance for not a lot of price. In fact, you can get this cheaper CPU and with some work of overclocking, make it perform similarly to the 1600X version. Although we couldn't hit 4 GHz clock frequency as others have claimed to, it's certainly possible by using a bit of your time and proper CPU cooler.

When it comes to pure gaming, a stock AMD Ryzen 5 1600 has about the same average fps as Intel's Core i5-7500 processor. Even overclocked it can't quite match Core i5-7600K, but it costs around 20-30$ less and is paired with a CPU cooler. Note that this test was done using many different games. However, when we removed all old games, Ryzen 5 1600 came in front of Core i5-7600K. This is because modern games utilize processing resources much more efficiently. Overall we saw that Intel processors have a higher minimum fps in both: modern and old games. Maybe for now Intel's processors are one step ahead regarding gaming, however, this is simply because many games are not optimized for Ryzen and in near future, Ryzen will take Intel's place.
AMD Ryzen 5 1600 is probably one of the best CPUs from all Ryzen lineup because of their impressive price-to-performance ratio. There is no other AMD processor that has it so good. Plus not only you get an overclockable CPU with 6 cores and 12 threads but also a bundled 95W CPU cooler which reduces overall costs by a lot. If you compare it with Core i5-7600K and 1600X – neither of these has a bundled thermal solution.
Overall this definitely is one of the best CPUs you can buy at this price range. It has superb multi-thread performance that no Intel's i5 CPU can match. So it's well suited for both – gaming and productivity/content creation. Therefore if you are looking for a CPU for both gaming and productivity, Ryzen 5 1600 is one of your best bets. You can also see our Best Multipurpose PC build for under 1000$ where we use this processor for system that's suited for both: gaming and productivity.