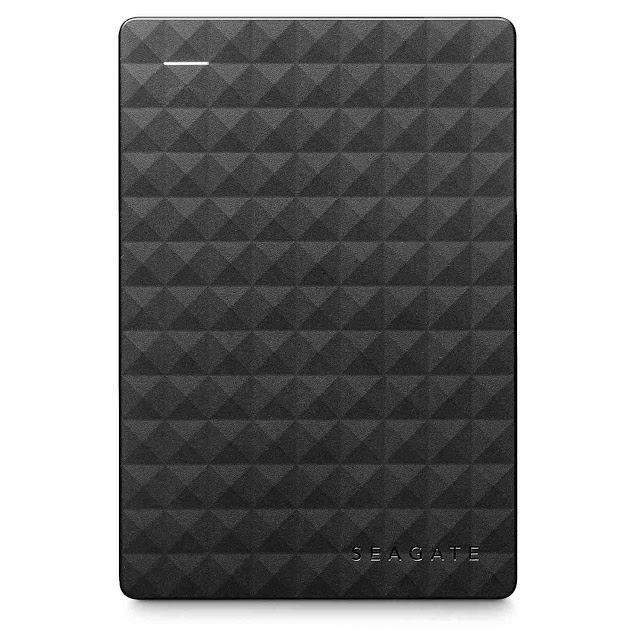 Seagate Expansion Portable External Hard Drive Review
Old external hard drive in new look, more popular than ever!
It`s a great drive, no matter if you work on Windows or Mac. Fast performance combined with big capacity and competitive price makes Seagate Expansion our Top Pick.
[section label="External HDD Comparison"]External Hard Drive Upgrade Comparison
External Hard Drive Read/Write Comparison

First of all, you need to know that Seagate Expansion have two different looking models. The first one was launched in 2012 (Old 2TB model STBX2000401) in four capacities – 500GB; 1TB; 1.5TB and 2TB. The biggest capacity of 2TB was quite a lot for an external portable hard drive back then. Seagate Expansion gained popularity and it still is until now, so in 2015 Seagate launched new model of Expansion (New 1tb model STEA1000400). It looks different but have the best from Expansion series, which is big capacity and low price. New model comes in five capacities – 500GB; 1TB; 2TB; 3TB and 4TB.
Next big thing you need to know is that Seagate Expansion also comes as desktop external hard drive and portable external hard drive. Expansion desktop version has it`s own story, but also it is very popular with very competitive price tag. Now after all of that said you shouldn't have any misunderstanding about Seagate Expansion.
PROS

: The Seagate Expansion portable drive is quite fast and offers a lot of storage for the money. Especially Expansion's new model, which is cheaper than old model. The portable drive is small and good-looking, which makes it ideal for gamers and photographers. 
CONS

: Short warranty just one year. Comes with no backup software and it`s lacking any security features.
Quick rundown of Seagate Expansion main features
Super easy to use just plug it in and you are ready to go

Both compatible with USB 3.0 and USB 2.0

Out of the box in NTFS but you can reformat it into HFS

Capacity up to 4TB

Warranty 1 year 

Powered by USB port
[section label="Specifications" anchor="Specifications"]Seagate Expansion – Product specifications
Drive type – Bus powered portable external hard drive

Connection options – USB 3.0 and USB 2.0 

Internal drive speed – 5400RPM

Available capacities (New model)  – 500GB, 1TB, 2TB, 3TB and 4TB

Available capacities (Old model) – 500GB, 1TB, 1.5TB and 2TB

Software included – No software

Product dimensions – 4.8 x 3.2 x 0.6 inches (12.2 x 8.1 x 1.52cm)

Product weight – 5.9 ounces (167.2 grams)

Windows XP or later; Mac OS 10.4 or later

Warranty – 1 year
Who should buy Seagate Expansion portable external hard drive? 
Seagate Expansion is a very basic portable external hard drive. All you get is big storage for less money. And that is the main reason for it`s popularity. Expansion is a great choice for home user`s, photographers and gamers who love Xbox and Play Station. It will provide you with extra storage you need. For tech-savvy users who need maximum performance and some useful software i recommend to invest more and buy some high-end storage device.
[section label="Alternatives" anchor="Alternatives"]Seagate Expansion high end alternatives:

Low end Expansion alternatives under 100$:
This Seagate external hard drive 1tb price is lower for new model. At the moment 1tb Seagate Expansion old model is 20$ more expensive than 1tb new model
[section label="Design" anchor="Design"]Design – Nice and simple, isn`t a typical portable hard drive design enough?
We saw impressive design update in Expansion series this year. Seagate Expansion still comes only in one color and it is Black for both new and old model. The new model (STEA4000400, 4.6 x 3.1 x 0.6 inches) has become a little bit smaller than the old one (STBX2000401, 4.8 x 3.2 x 0.6 inches). On the inside it has standard 2.5-inch hard drive. Small size makes the drive very portable and you can easily take it with you. Which is great for photographers and people who are always on hurry. But product weight haven`t changed at all – 5.9 ounces and shipping weight from Amazon will be about 10-12 ounces.


Both new and old models are almost identical. They both have USB 3.0 port which is now standart for most external hard drives. Both models are backwards compatible with USB 2.0 ports, which can be useful only if you work with very old computers.

Expansions package includes a foot long micro-usb 3.0 cable, the shorter the cable, the better. Like almost all portable portable hard drives Expansion is Bus-powered, it means that drive powers via usb cable. One cable for both power and data transfer.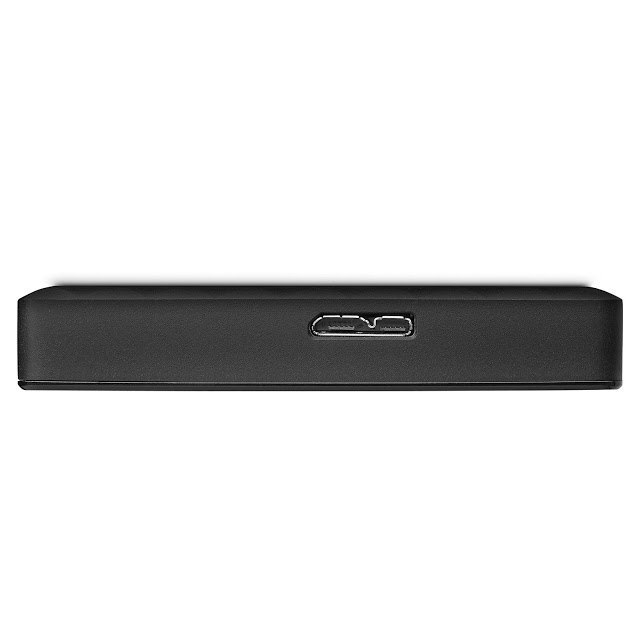 Out of the box Seagate Expansion will work on Windows, because it is formatted in NTFS file system. The hardware will be automatically recognized by the Windows operating system, and users do not have to install any softwares or drivers. To copy files to hdd simply drag and drop them, easy as that. For maximal energy efficiency there is built in power management system, which automatically configures to save energy.

In order to use it with Mac you need to reformat it into HFS+ file system, it will be definitely much cheaper than buying Mac-Designed portable drive. It may hurt some feelings, but everything that is "especially" made for Mac is more expensive than other products.

What to do if you need to work on both Windows and Mac? No problem! All you need  to do is just format the drive into exFAT file system which will work on both OS. You can also use it with game consoles like Xbox and PlayStation, just remember to reformat the drive in supported file system. Personally i use Expansion for Xbox One to save games, the drive get`s recognized quickly and overall i`m very satisfied.
Use it with game consoles like Xbox one or Play Station 3
The 2.5 inch drive inside spins at 5400RPM instead of 7200RPM like many other portable drives. Slower RPM means slower performance, which is hard to say about Seagate Expansion. But slower RPM also means lower power consumption.


The 5400RPM hard drive uses less power than 7200RPM, slower hard drives are more economical
No bundled backup software included
Seagate Expansion unlike many other Seagate external hard drives comes with no software. Be carefull when traveling because your drive won`t have password protection. You still can use Seagate Expansion as backup drive with any other third party backup software on Windows. To use it with time machine all you need to do is reformat it to HFS+ file system.
[section label="Performance" anchor="Performance"]Seagate Expansion – Performance
When compared to other low-power portable hard drives Seagate Expansion shows good speeds via USB 3.0 port. The drive sustained writing speed of 119Mb/s and 130Mb/s for reading. Drives that are faster than Seagate Expansion use speed-boosting features such as RAID0 or they are SSD portable drives. It is faster than loved WD My Passport Ultra which read/write speeds are both under 120Mb/s. Also, Seagate Backup Plus, Seagate Slim, WD Elements are much slower than Seagate Expansion. Toshiba Canvio Slim II is a runner up with read and write speeds both very similar 118Mb/s. With USB 2.0 speed is 30Mb/s because USB 2.0 port can`t perform faster than that.
The drive is very quiet and stayed cool while tested with a 10GB test file few times.
[section label="In the Box" anchor="In the Box"]What's in the Box?
One Seagate Expansion external portable hard drive

USB 3.0 cable

Capacity – 1TB, 2TB, 3TB, 4TB or 5TB

Quick start guide

1-year limited warranty
[section label="Conclusion" anchor="Conclusion"]Final thoughts about Seagate Expansion
Without sophisticated features Seagate Expansion can be very simple, easy to use and cheap external hard drive. Who isn`t looking for a storage that is cheap, fast, easy to use and have a big capacity? It is a great hard drive for Windows and Mac users, gamers, photographers and home users.

You need to look for other external hard drive if many sophisticated features are really important to you, otherwise it would be just waste of your money. However if data protection against unwanted access is your primary goal then you should look at Backup Plus Slim or WD My Passport Slim. Both of them allows password protection and are very affordable.